The Leaning Tower, also known as the kitchen helper, is a kitchen stool with a safety feature, a children's piece of furniture that is highly recommended in Maria Montessori's teaching method. Learning towers enable young children and preschoolers to participate in family activities, such as cooking and cleaning, to encourage interaction between children and parents while facilitating children's acquisition of real-life skills and experiences, help young children develop their independence.

This time we will introduce several different learning towers to help you make the right choice for your child.

The Leaning Tower features a safety bar on the back and a small opening on the side to minimize the chance of a child falling and to keep the child safe while playing. With the growth of children, pedals can freely adjust to the height of children, which has been accompanied by your child's growth.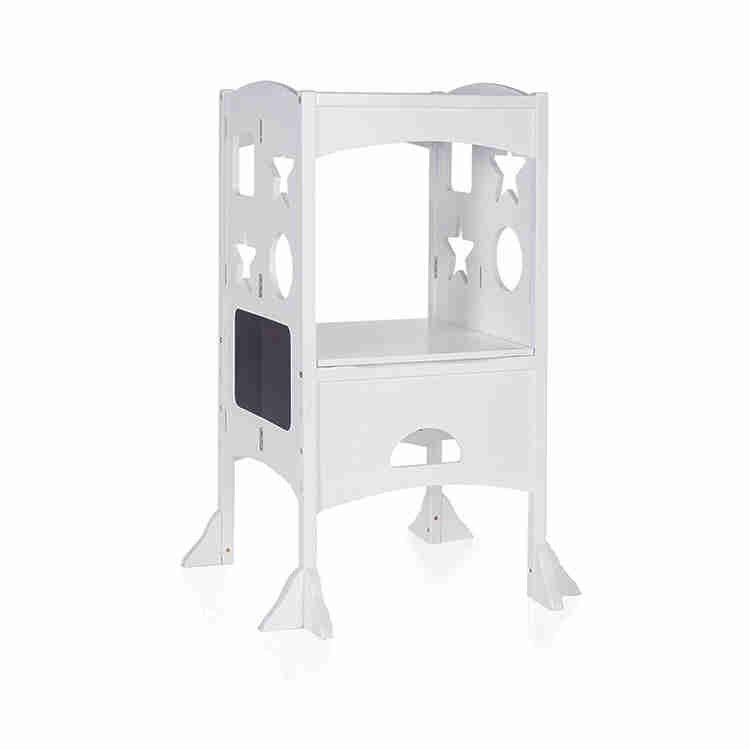 Height Kitchen Kids Adjustable Step Stool For Children

This learning tower, two sides of the open hole design, is easy for children to climb in and out freely, so it is not suitable for just standing children. This learning tower is different from other products in that it can be folded and absorbed, reducing the use of space. If your child is already adept at standing on his own feet and space is tight in your home, this learning tower is a good choice.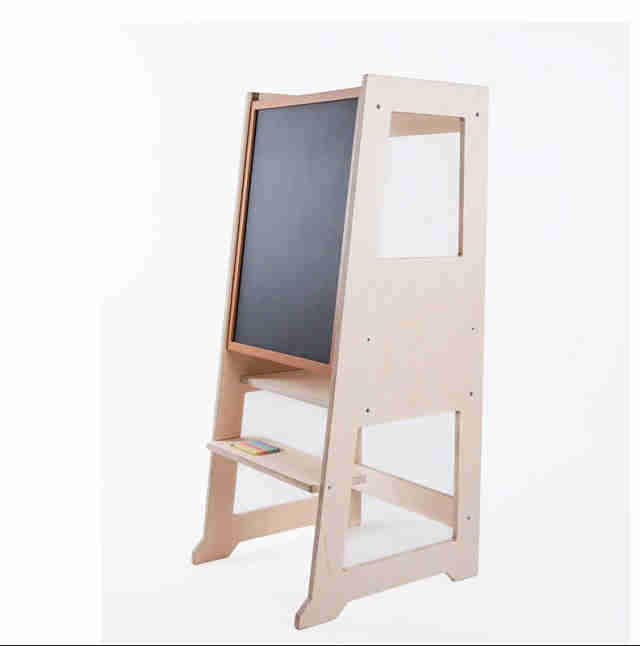 Height adjustable Montessori learning tower with blackboard

The height of the tower can be adjusted as the children grow up, and the safety bar on the back is replaced by a whole blackboard, with whole wooden boards on both sides for added safety, children are also free to write on the blackboard.

The leaning tower can be folded up traditionally, creating a small table for your child to sit at and do whatever he or she wants to do. The disadvantage is that the tower can not adjust its height freely.
We introduce some commonly used learning towers, hope to help you make the right choice, to help children grow up healthy and happy
Click to view this product https://xihamontessori.com/product/montessori-cat-learning-tower/