Are you looking to create an engaging and collaborative learning environment for your preschoolers? Choosing the right furniture is key to fostering cooperative play and a conducive atmosphere for early childhood development. In this guide, we'll answer the question: "How to Select Preschool Furniture for Cooperative Play?" and provide valuable insights for creating an enriching space for young learners.
Selecting preschool furniture for cooperative play involves considering the needs, interests, and developmental stages of young children. It's about creating an environment that encourages teamwork, social interaction, and imaginative play.
Why is Cooperative Play Important?
Before we dive into the specifics of selecting preschool furniture, let's first understand the significance of cooperative play. Cooperative play refers to activities where children work together towards a common goal, such as building with blocks, playing pretend, or engaging in group games. It not only promotes social interaction and teamwork but also enhances problem-solving skills and communication abilities.
To ensure a successful cooperative play environment, it is essential to provide furniture that supports and encourages collaboration. Let's explore some key factors to consider when selecting preschool furniture for cooperative play.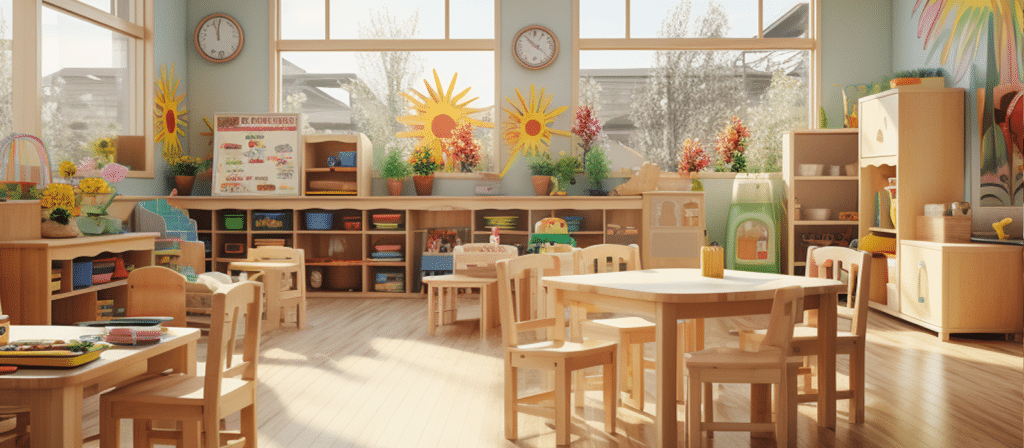 Safety First: Sturdy and Non-Toxic Materials
When choosing furniture for young children, safety should always be the top priority. Opt for furniture made from sturdy materials that can withstand rough handling and energetic play. Look for rounded edges and corners to prevent accidents and injuries. Additionally, ensure that the furniture is free from harmful toxins or chemicals that could pose health risks to children.
Versatility: Flexible and Multi-Functional
Preschool furniture should be versatile to accommodate various play activities. Look for furniture pieces that can be easily rearranged to create different configurations. Tables and chairs that can be stacked or nested provide flexibility in adapting to different play scenarios. Multi-functional furniture, such as storage units that double as seating, can maximize space utilization and encourage organization.
Size Matters: Appropriate for Young Children
Preschool furniture should be proportionate to the size of young children. Avoid oversized furniture that may hinder mobility or make children feel overwhelmed. Opt for child-sized tables and chairs that promote a sense of ownership and comfort. Remember, when children feel physically at ease, they are more likely to engage in cooperative play with enthusiasm.
Inviting and Colorful: Stimulate Imagination
The aesthetics of preschool furniture play a significant role in creating an inviting and stimulating environment. Choose furniture in vibrant colors that capture children's attention and spark their imagination. Incorporate playful designs and patterns that align with the theme or purpose of the play area. Remember, a visually appealing space can greatly enhance children's engagement and creativity.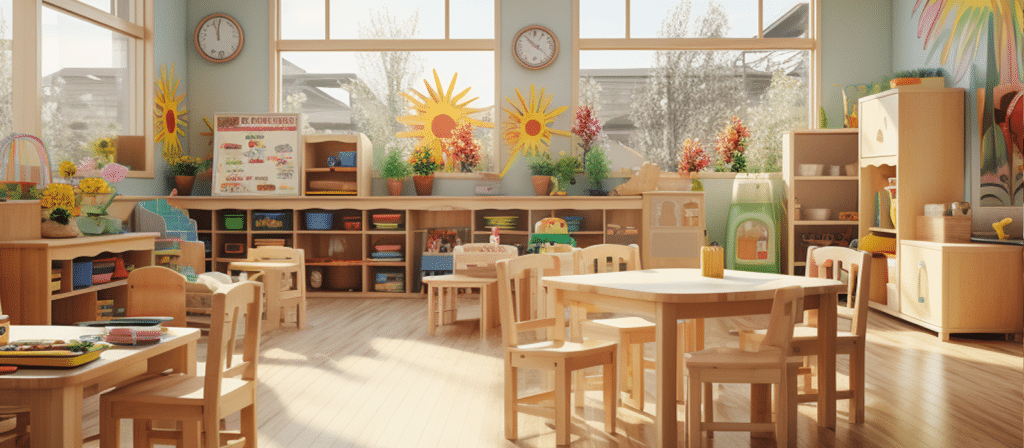 Easy to Clean and Maintain
Preschool furniture is bound to encounter spills, stains, and general wear and tear. Therefore, it is crucial to select furniture that is easy to clean and maintain. Look for materials that can be wiped clean with mild soap and water. Fabrics should be durable and stain-resistant. Investing in furniture with removable and washable covers can also make maintenance a breeze.
Comfortable and Ergonomic
Cooperative play sessions can often last for extended periods, so it's essential to prioritize comfort. Choose chairs with proper back support and ergonomic designs that promote healthy posture. Cushioned seats can provide added comfort, especially during activities that require prolonged sitting. Comfortable furniture will keep children focused and engaged, ensuring a more enjoyable cooperative play experience.
Supplier Reputation and Warranty
When purchasing preschool furniture, it's crucial to consider the reputation of the supplier. Look for established companies with a track record of providing high-quality products. Read customer reviews and seek recommendations from other educators or preschool administrators. Additionally, check if the furniture comes with a warranty to ensure peace of mind and protection against manufacturing defects.
Budget Considerations
While it's important to invest in quality preschool furniture, it's equally essential to consider budget constraints. Set a realistic budget and explore options within that range. Look for sales, discounts, or bulk purchase options that can help reduce costs. Remember, a well-thought-out investment in preschool furniture is an investment in the future of our children.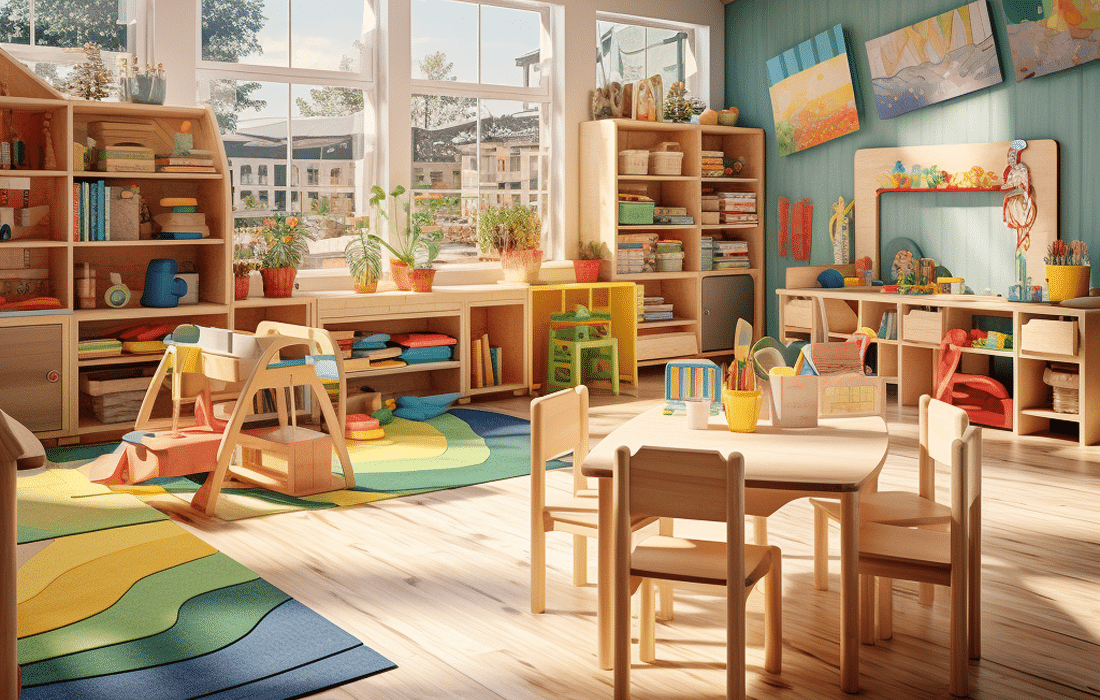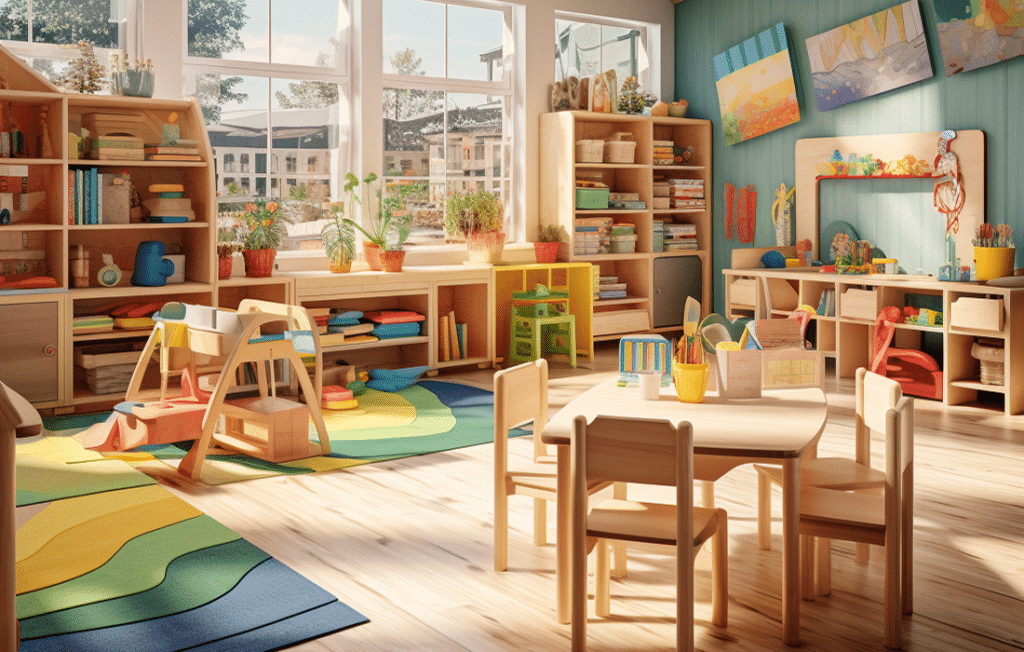 Conclusion
Selecting preschool furniture for cooperative play doesn't have to be a daunting task. By considering factors such as safety, versatility, size, aesthetics, ease of maintenance, comfort, supplier reputation, and budget, you can make informed decisions that will create an engaging and collaborative play environment for young children.