Are you considering opening a daycare? Ensuring the safety and well-being of the children in your care is paramount. One crucial aspect of daycare safety is selecting and using appropriate furniture. This article will guide you through the critical furniture safety standards to set up a secure and nurturing daycare environment.
Setting Up a Safe Daycare with Furniture Safety Standards is essential for the well-being of the children you're responsible for. It involves carefully selecting, arranging, and maintaining furniture that meets rigorous safety criteria, ensuring that your daycare center is a secure and nurturing place for children.
Why is furniture safety important in a daycare?
When it comes to running a daycare, safety should always be the top priority. Children spend a significant amount of time in daycare centers, and much of that time is spent interacting with furniture and equipment. Ensuring that the furniture in your daycare is safe and meets the necessary standards is essential to prevent accidents and injuries.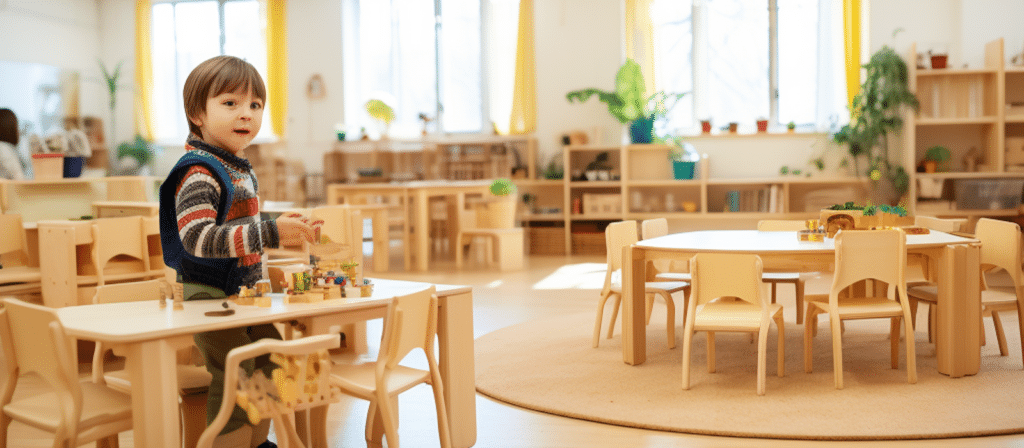 How can you set up a safe daycare with furniture safety standards?
Choose furniture made from non-toxic materials: Opt for furniture that is free from harmful chemicals and toxins. Look for certifications such as GREENGUARD, which ensures that the furniture meets strict chemical emission limits. This will help create a healthier environment for the children in your care.
Check for safety certifications: When selecting furniture for your daycare, look out for safety certifications such as the Consumer Product Safety Commission (CPSC) and ASTM International. These certifications guarantee that the furniture has undergone rigorous testing and meets the necessary safety standards.
Ensure furniture is sturdy and stable: Children are naturally curious and can be quite active. It is crucial to choose furniture that is sturdy and stable to prevent tipping or collapsing. Look for furniture with wide, solid bases and secure fastenings to minimize the risk of accidents.
Avoid furniture with sharp edges: Children are prone to bumps and falls, so it is essential to choose furniture with rounded edges and corners. Sharp edges can cause injuries, so opt for furniture that is designed with child safety in mind.
Regularly inspect and maintain furniture: Even the most durable furniture can wear out over time. It is crucial to regularly inspect and maintain the furniture in your daycare. Check for loose screws, broken parts, or any signs of wear and tear. Address any issues promptly to ensure the ongoing safety of the furniture.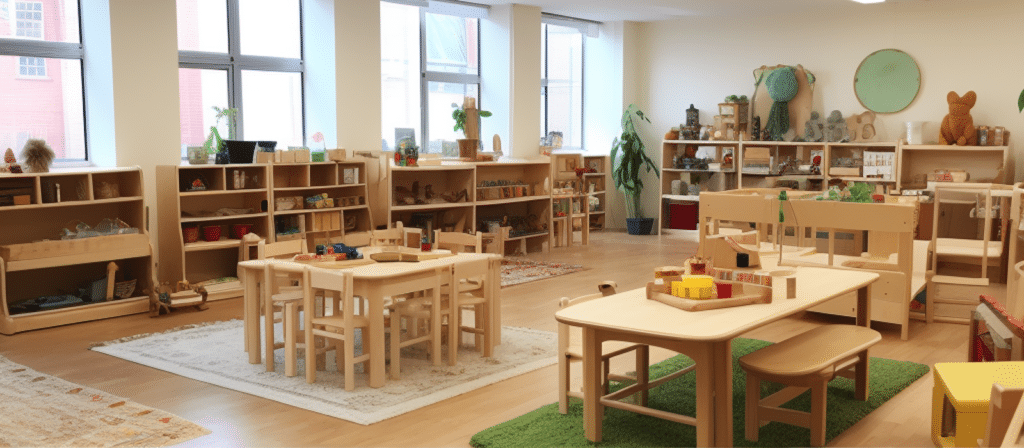 What are the consequences of not following furniture safety standards?
Failure to adhere to furniture safety standards can have severe consequences. Not only can it put children at risk of accidents and injuries, but it can also lead to legal liabilities and damage to your daycare's reputation. Parents trust daycare providers to create a safe environment for their children, and any negligence in ensuring furniture safety can have long-lasting repercussions.
Are there any specific furniture safety regulations for daycares?
While there are no specific federal regulations for furniture safety in daycares, there are general safety guidelines that daycare providers should follow. These guidelines include ensuring that furniture is safe, age-appropriate, and free from hazards. It is essential to stay updated with any local or state regulations that may exist in your area.
Conclusion
Setting up a safe daycare with furniture safety standards is a crucial aspect of providing a nurturing and secure environment for children. By choosing furniture made from non-toxic materials, checking for safety certifications, ensuring stability, avoiding sharp edges, and regularly inspecting and maintaining the furniture, you can create a daycare that prioritizes the safety and wellbeing of the children in your care. Remember, investing in quality, safe furniture is not only the right thing to do but also a smart business decision that will help you build trust with parents and create a positive reputation for your daycare.