An ideal playing room for a child is spacious, well-lit, and beautiful. The child needs to feel safe and confident there. However, a kid's room is also a space for education, development and personal growth.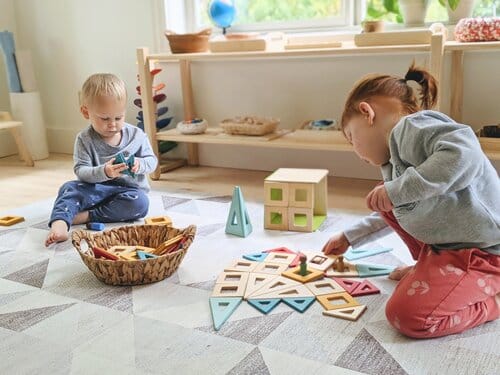 Kids love to play and you should encourage this. Thanks to toys and games, the little ones explore the surrounding world, develop their physical and intellectual abilities, establish emotional connections with other people and learn to express themselves. So the process of playing does not boil down to simply having fun — it also involves a lot of learning. Toys spark the children's imagination, engage their senses and teach them to interact with the environment.
Montessori boards and Pikler furniture serve as the optimal educational toys since they help kids develop their physical, motor, and mental skills at the same time. Furthermore, they enhance children's cognitive and social skills, boosting their personality development in the process too.