With families dealing with the transition to teaching and learning from home, many parents worry that their children may be falling behind or may not have enough opportunities to be physically active. To help, we've compiled a list of exercises and activities for kids that help encourage physical activity while incorporating Reggio-inspired teaching. Better yet, some of these activities even help parents with daily chores. What a win-win! 
Fun physical activities for kids
Water Cafe
A fun, simple activity is creating a water cafe. This can be set up on a deck, porch, or in the backyard with a few surfaces, such as tables, chairs, or even flipped over buckets. For materials, we recommend gathering:
Plastic cups and containers, with and without lids.
Drink dispensers
A shallow container with water
Once a "cafe counter" is set up, let your child(ren) decide what "drinks" they would like to make. Feel free to help them measure out a recipe; it does not need to be exact measurements. Let them explore their imaginations and enjoy running their own cafe. Your child can also use the shallow container with water as a sensory table for them to pour liquids in and have fun with.
Soap Lab
Another great activity that can be done right after holding a Water Cafe can be a Soap Lab. This encourages children to explore different items and liquids, all while helping clean! For this activity, you will need to gather:
A french press
Empty drink bottles and lids
A rag and sponge
Empty soap dispensers with a pump
Dirty items that need cleaning
First, you will want to mix some water and soap inside the french press and empty drink bottles. Then have your child(ren) mix the water and soap by pumping the french press or shaking the drink bottles. You can then help them fill the soap dispensers with the water. Your child(ren) can then use the water, rag, and sponge to help clean the dirty items. Let them lead the process and enjoy cleaning the items.
Cardboard Ramps
A fun activity for kids to stay active and imaginative is building cardboard ramps. This can also be done both indoors and outdoors. All you need to do is to gather any items that can help build ramps, such as smaller chairs, a stack of books, and cardboard boxes. You will also need items to put on the ramps, such as toy cars or balls.
Like other Reggio Emilia inspired activities, creating these ramps allows your children to be inspired by different shapes and possibilities formed by what they create. Allow them to direct the creative process and provide assistance when necessary.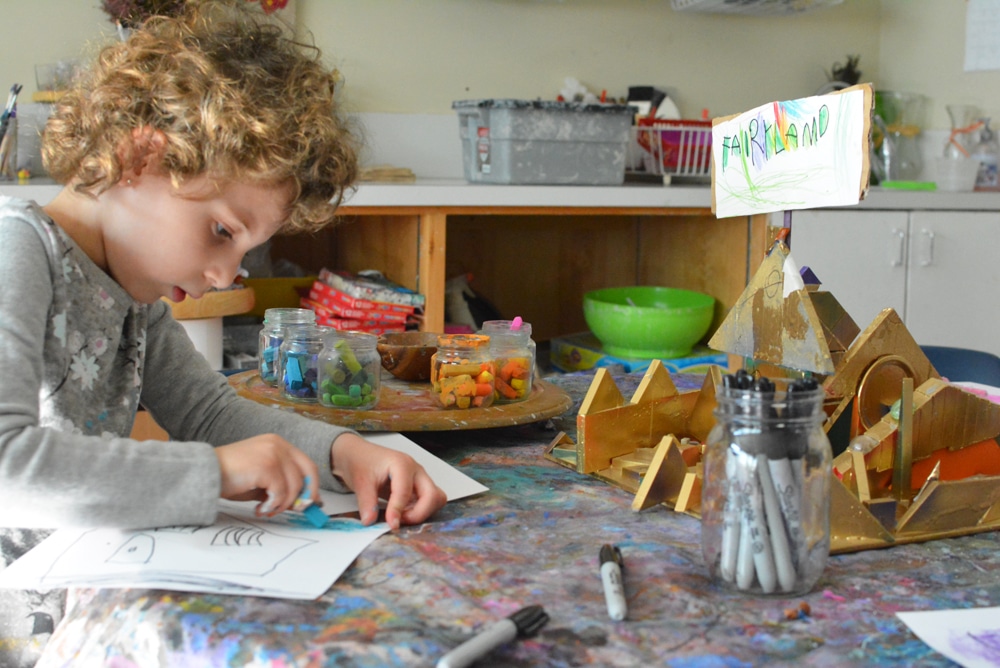 Free Movement
There are a number of exciting activities that get kids moving and everyone involved laughing ensuring a great experience. A list of these activities can be found below.
Dance party! Crank up some tunes and let them dance around. If you want, you can even teach them dance styles like salsa or ballet.
Games like freeze-tag, stoplight, follow the leader, and Simon Says.
Free unstructured play outside in a yard.
Simple yoga can help wind down after all the fun. 
When an activity is decided on, you can let your child(ren) choose what songs to dance to, what games to play (or even let them lead the games), or for how long they want to do yoga.