Are you looking to make environmentally responsible choices in daycare furniture? In a world increasingly focused on sustainability, your options for daycare centers matter. This guide will navigate you through the importance of eco-conscious daycare furniture and how it can impact the environment, children, and your budget.
Eco-conscious choices are essential for promoting a healthier planet and providing young children with a learning environment that encourages environmental responsibility. By selecting sustainable materials, recycling and upcycling furniture, and opting for pieces designed with longevity in mind, you can positively impact the world and set an example for the next generation.
Why should sustainability matter in daycare furniture?
Sustainability is not just a buzzword; it is a way of life. In the daycare furniture industry, it is crucial to consider the environmental impact of our choices. Children are the future, and it is our responsibility to create a sustainable world for them to thrive in.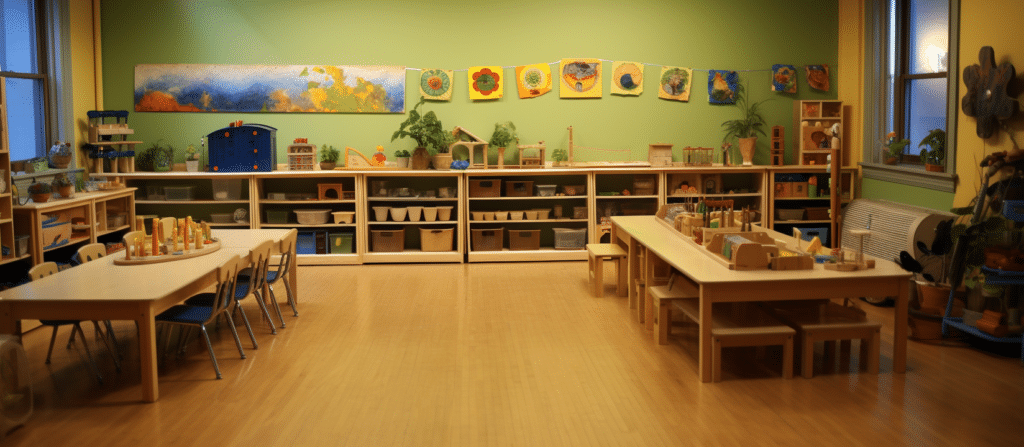 When it comes to daycare furniture, there are several key areas where eco-conscious choices can make a difference:
Materials: Opting for furniture made from sustainable materials such as bamboo, recycled plastic, or FSC-certified wood can significantly reduce the industry's carbon footprint. These materials are renewable, non-toxic, and have a lower impact on the environment.
Production: Choosing manufacturers that prioritize energy-efficient production processes and reduce waste can help minimize the overall environmental impact. By supporting companies that follow sustainable practices, we can contribute to a greener future.
Durability: Investing in high-quality, durable furniture ensures that it lasts longer, reducing the need for frequent replacements. This not only saves money in the long run but also reduces waste and minimizes the consumption of resources.
Recycling and Disposal: When it's time to replace furniture, it is essential to consider proper recycling and disposal methods. Opting for furniture that can be easily disassembled and recycled ensures that materials don't end up in landfills, further contributing to environmental degradation.
How can eco-conscious choices benefit daycare centers?
By prioritizing sustainability in daycare furniture choices, centers can reap numerous benefits:
Healthier Environment: Eco-conscious furniture is often made from non-toxic materials, reducing the exposure of children to harmful chemicals. This creates a healthier environment for both children and staff.
Teaching Sustainability: Daycare centers play a crucial role in shaping young minds. By incorporating sustainable practices and furniture, they can educate children about the importance of caring for the planet and inspire them to become environmentally conscious individuals.
Cost Savings: While eco-conscious furniture may have a higher upfront cost, its durability and longevity can result in significant cost savings over time. By investing in quality furniture, daycare centers can avoid frequent replacements and reduce maintenance expenses.
Positive Reputation: Embracing sustainability can enhance the reputation of daycare centers. Parents today are more environmentally conscious and are likely to choose centers that align with their values. By making eco-conscious choices, daycare centers can attract environmentally conscious families and differentiate themselves from competitors.
What are the challenges in adopting sustainable daycare furniture?
While the benefits of sustainable daycare furniture are clear, there are challenges that need to be addressed:
Cost: Sustainable materials and production processes often come at a higher cost. This can be a deterrent for some daycare centers with limited budgets. However, considering the long-term cost savings and environmental benefits, the initial investment is worth it.
Availability: Finding sustainable daycare furniture options may require more research and effort. Not all manufacturers prioritize sustainability, making it essential to identify reputable suppliers who offer eco-conscious choices.
Industry Standards: The daycare furniture industry lacks clear sustainability standards. This can make it challenging for centers to identify which products are genuinely eco-friendly. However, by partnering with trusted suppliers and looking for certifications like GREENGUARD, centers can ensure they are making sustainable choices.
How can Beechair help in making sustainable choices?
We understand the importance of sustainability in the daycare furniture industry. We are committed to providing eco-conscious solutions to our clients. Here's how we make a difference:
Materials: We carefully select materials that are sustainable, non-toxic, and durable. Our furniture is made from FSC-certified wood and recycled plastic, ensuring a lower environmental impact.
Manufacturing: Our production processes prioritize energy efficiency, waste reduction, and responsible sourcing. We partner with manufacturers who share our commitment to sustainability.
Quality: We believe in creating furniture that lasts. Our products undergo rigorous testing to ensure durability and longevity.
Transparency: We provide clear information about our products' sustainability features, including material certifications and manufacturing practices. We want our clients to make informed choices and feel confident in their eco-conscious decisions.
Conclusion
As we strive towards a more sustainable future, it is crucial for the daycare furniture industry to embrace eco-conscious choices. By prioritizing sustainable materials, production processes, durability, and proper recycling and disposal methods, we can make a positive impact on the environment.